Mental Health Week 2018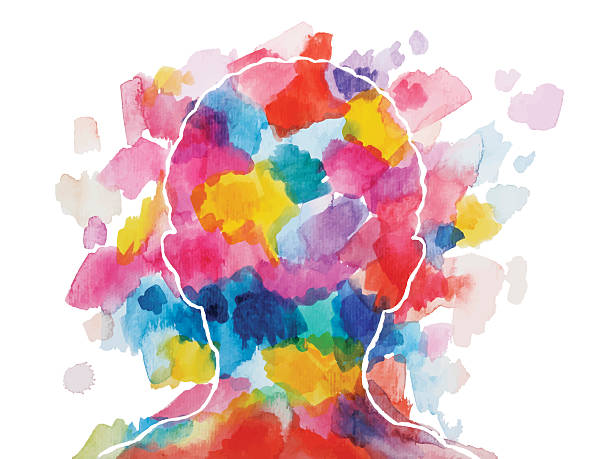 Every year, thousands of supporters across the UK take part in Mental Health Awareness Week. This year the week will take place from 14-20 May 2018 on the theme of stress.
Why Address Your Stress?
While stress isn't a mental health problem in itself, it can lead to a range of mental health problems such as depression and anxiety, and even self-harm and suicide. By tackling stress, we can go a long way to tackling mental health problems
Stress is everywhere, and it is directly linked to our mental health. 1 in 6 adults in Britain will experience depression, anxiety or problems relating to stress at any one time. The Mental Health Foundation, organiser of Mental Health Awareness Week, says:
"By tackling stress, we can go a long way to tackle mental health problems such as anxiety and depression, and, in some instances, self-harm and suicide. We will look at how we can tackle stress and help improve our mental health."
Address Your Stress:
Understanding what causes us stress and taking action to manage our stress levels is a key part of looking after our well-being. 
Understand your triggers
Get to know your unique stress signature
Manage your stress levels with self-care 
Reduce the impact of stress on your health and life
Follow our 10 simple tips to help manage and reduce your stress levels. 
1. Avoid Caffeine, Alcohol, and Nicotine.
Avoid, or at least reduce, your consumption of nicotine and any drinks containing caffeine and alcohol. Caffeine and nicotine are stimulants and so will increase your level of stress rather than reduce it.
Alcohol is a depressant when taken in large quantities, but acts as a stimulant in smaller quantities. Therefore using alcohol as a way to alleviate stress is not ultimately helpful.
Swap caffeinated and alcoholic drinks for water, herbal teas, or diluted natural fruit juices and aim to keep yourself hydrated as this will enable your body to cope better with stress.
2. Indulge in Physical Activity
Stressful situations increase the level of stress hormones such as adrenaline and cortisol in your body.
These are the "fight or flight" hormones that evolution has hard-wired into our brains and which are designed to protect us from immediate bodily harm when we are under threat.  However, stress in the modern age is rarely remedied by a fight or flight response, and so physical exercise can be used as a surrogate to metabolize the excessive stress hormones and restore your body and mind to a calmer, more relaxed state.
When you feel stressed and tense, go for a brisk walk in fresh air.  Try to incorporate some physical activity into your daily routine on a regular basis, either before or after work, or at lunchtime.  Regular physical activity will also improve the quality of your sleep.
3. Get More Sleep
A lack of sleep is a significant cause of stress. Unfortunately though, stress also interrupts our sleep as thoughts keep whirling through our heads, stopping us from relaxing enough to fall asleep.
You should also aim to go to bed at roughly the same time each day so that your mind and body get used to a predictable bedtime routine.
Rather than relying on medication, your aim should be to maximise your relaxation before going to sleep.  Make sure that your bedroom is a tranquil oasis with no reminders of the things that cause you stress. 
4. Try Relaxation Techniques
Each day, try to relax with a stress reduction technique.  There are many tried and tested ways to reduce stress so try a few and see what works best for you.
5. Talk to Someone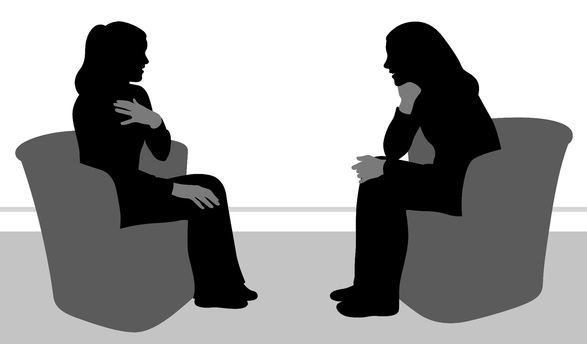 Just talking to someone about how you feel can be helpful and useful to release any tension feelings.
Talking can work by either distracting you from your stressful thoughts or releasing some of the built-up tension by discussing it. That person can be anyone from a friend, teacher, work colleague or a professional.
6. Keep a Stress Diary
Keeping a stress diary for a few weeks is an effective stress management tool as it will help you become more aware of the situations which cause you to become stressed.
7. Take Control
Stress can be triggered by a problem that may on the surface seem impossible to solve. Learning how to find solutions to your problems will help you feel more in control thereby lowering your level of stress.
8. Manage Your Time. 
At times, we all feel overburdened by our 'To Do' list and this is a common cause of stress. 
Accept that you can not do everything at once and start to prioritise and diarise your tasks.
9. Learn to Say 'No'
A common cause of stress is having too much to do and too little time in which to do it.  And yet in this situation, many people will still agree to take on additional responsibility.  Learning to say "No" to additional or unimportant requests will help to reduce your level of stress, and may also help you develop more self-confidence.
10. Rest 
If you are feeling unwell, do not feel that you have to carry on regardless. A short spell of rest will enable the body to recover faster.